Get Beautiful & Affordable Landscaping
Landscape Lighting in Murfreesboro
Light Up Your Landscape
Middle Tennessee is home to many beautiful landscapes, but when darkness falls, those aesthetically pleasing lawns and yards can't be enjoyed without proper lighting. By hiring Jordan's Landscaping for landscape lighting services, you can appreciate your outdoor setups even after the sun goes down.
Our landscape lighting professionals can make the most of your landscaping with a custom-built lighting arrangement to illuminate your trees, gardens, turf, walkways, patios, and other features. Your landscaping and outdoor features are highlights of your property, and we want to help you showcase it for your whole neighborhood to see.
---
Contact us today at (615) 908-2814 to receive a free estimate. You can also use our convenient online form to request an appointment.
---
Contact Us Today to Get Started
Benefits of a Well-Lit Landscape
Whether you want to enjoy some fresh air or entertain company, having an outdoor space that is an extension of your home is key. This is why the proper lighting for your landscape is essential.
Some great reasons to consider landscape lighting include:
Enhanced aesthetics: Landscape lighting not only showcases your attractive lawn and yard, but it can also enhance its natural beauty. If you have a beautiful garden or tree, why should it be hidden in the dark? Spotlight it and call attention to its detail and architecture.
Safety and security: A sufficiently lit outdoor space is not only good for outdoor entertainment, but it allows you and others to move safely in the dark and prevent falls and accidents. When you are sleeping or are not home, these lights can serve as a deterrent against intruders.
Boost property value: If you are looking to sell your property, professional landscape lighting can make your home more attractive to buyers. In comparison to other efforts to make your home more in-demand, highlighting your outdoor design elements with accent lights can be an affordable way to increase overall curb appeal.
Extended time to enjoy your yard: Do you like to entertain and have company over? Maybe you'd like an evening meal with a loved one under the stars? With the right lighting, the possibilities are endless.
Call (615) 908-2814 or complete our online form today to schedule an appointment with an expert! We are eager to hear your vision and will do what we can to brighten your yard and your day.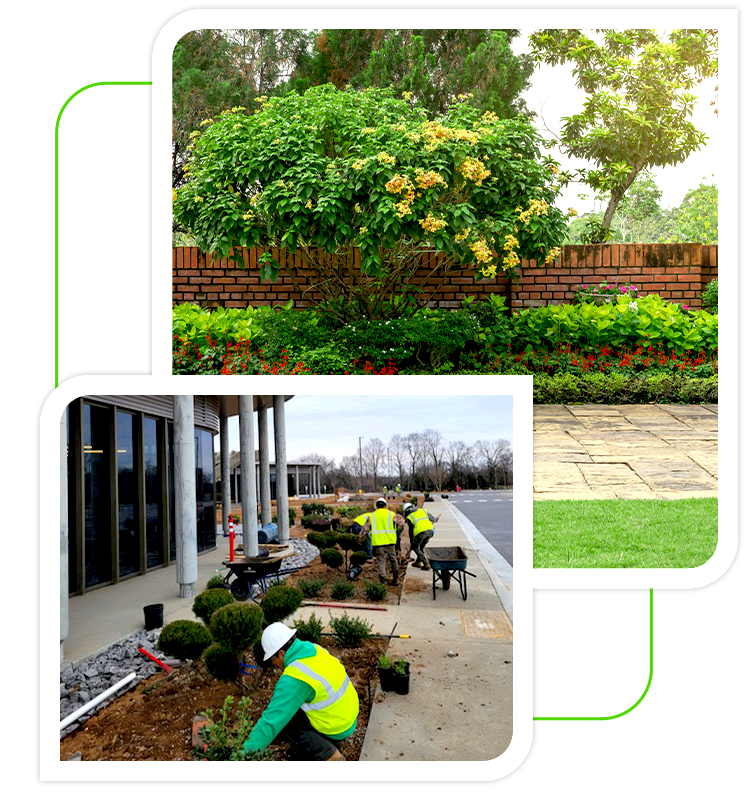 Some of the Reasons to Choose Jordan's Landscaping
Free Estimates Available

Same-Day Appointments

Beautiful & Affordable Work
Check Out Our Work
We pride ourselves on providing quality work at an affordable price, and we stand behind it!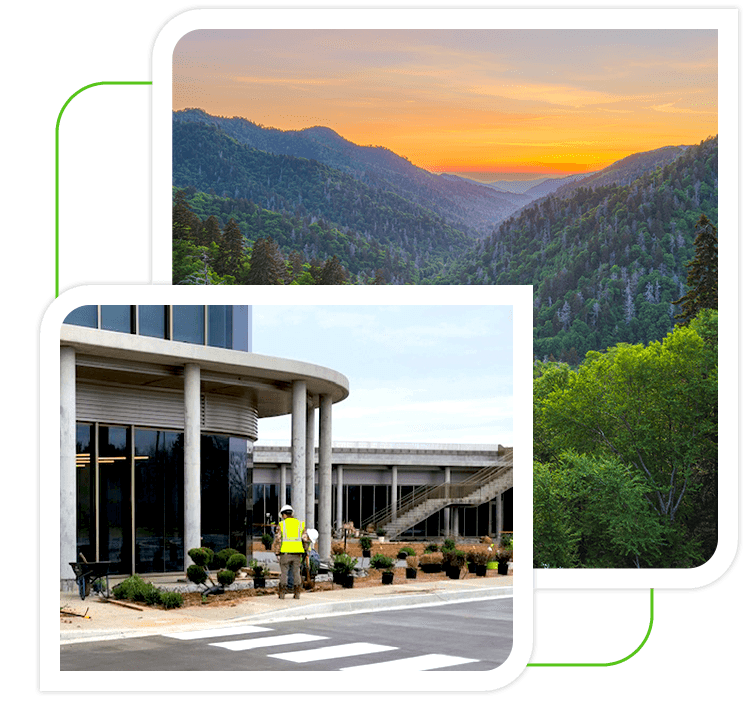 Types of Lights We Install
At Jordan's Landscaping, we have the skills to expertly design, install, repair, and maintain your exterior lighting. We use the highest quality fixtures available and apply industry-best techniques.
Our most popular lighting setups include the following:
Up lights
These are lights that are mounted low and directed upwards. They are great for spotlighting trees, large ornamental shrubs, walls, statues, and fountains.
Down lights
Designed to be mounted up high and directed downwards, down lights are ideal for showcasing trees, walkways, gardens, patios, decks, and other outdoor features.
Step lights
Specialized lights that are placed strategically on stairs, you won't need to watch your step with the help of these lights. Make safety a priority on your property by installing these lights along walkways, driveways, steps, and anywhere you expect foot traffic.
Flood lights
Flood lights are bright beams of light that are useful for brightening large areas and spotlighting anything you want to showcase. Some varieties are less intense and can be used for "washing"—a lighting technique that can place soft, subtle light on elements like your walls and fences.
Garden lights
Showcase the garden you worked hard to grow and maintain with these lights. We can install these in natural areas of the garden to show off your favorite plants.
Speak with a Middle Tennessee Landscape Lighting Expert Today
Jordan's Landscaping offers free estimates for new customers and can provide demonstrations of our landscape lighting setups so you can better envision the end result. We have over 35 years of experience serving customers all over Murfreesboro and surrounding cities and give it our all on every project.
---
Suggested Reading: