Get Beautiful & Affordable Landscaping
Murfreesboro Aeration & Fertilization
Keeping Middle Tennessee Lawns Healthy Since 1984
Regular maintenance is an important part of ensuring your lawn stays green, healthy, and vibrant throughout the year. Without aeration and fertilization, your yard can develop nutrient deficiencies, which can lead to hindered growth and make it more vulnerable to being overtaken by invasive weeds, turf insects, and lawn diseases.
At Jordan's Landscaping, we can keep your lawn looking its best all year long with our lawn fertilization and aeration services. We offer a full range of treatments to promote healthy lawns for residents of Murfreesboro and surrounding areas. These applications will not only keep landscapes beautiful but make them well equipped to withstand the environmental challenges that each season brings.
---
Dial (615) 908-2814 or fill out our online request form to get in touch with one of our Murfreesboro lawn aeration and fertilization experts! Free estimates are available for new customers.
---
Contact Us Today to Get Started
What Are The Benefits of Lawn Aeration?
Over time, lawn soil can become compacted, a common problem caused by excessive foot traffic, play, lawn care equipment, and other factors. This makes it difficult for soil to retain nutrition from water, carbon dioxide, and sunlight. Aeration is the process of puncturing small holes in your lawn's soil using a specialized core aeration machine, and it is one of the best things you can do to keep your lawn looking green and healthy.
Key benefits of aeration include:
Relieves soil compaction: Aeration essentially breaks up and loosens the densely packed together soil to allow water, fertilizer, and essential nutrients to penetrate and benefit the landscape, promoting a healthier lawn.
Improves disease and insect resistance: As a byproduct of being able to receive beneficial nutrients more efficiently, lawns will be strengthened to better combat drought, turf pests, and debilitating lawn diseases.
Promotes better root growth: With more room in the soil for plant roots to breathe, root development improves, which means you will have greener and more beautiful looking grass.
The process of aeration can be an arduous task, which can be tough to pull off if you don't have the time or energy to commit to it. On top of that, lawn aeration machines can be heavy to maneuver and require an expert to operate them in the best manner. By hiring Jordan's Landscaping to aerate your lawn, you can have peace of mind that the job will be done properly. We have the equipment and techniques to efficiently perform the job and get it right the first time.
If you are looking for a trusted aeration and fertilization team in Murfreesboro and beyond, don't hesitate to call us at (615) 908-2814. You could also get in touch with us by completing our online form.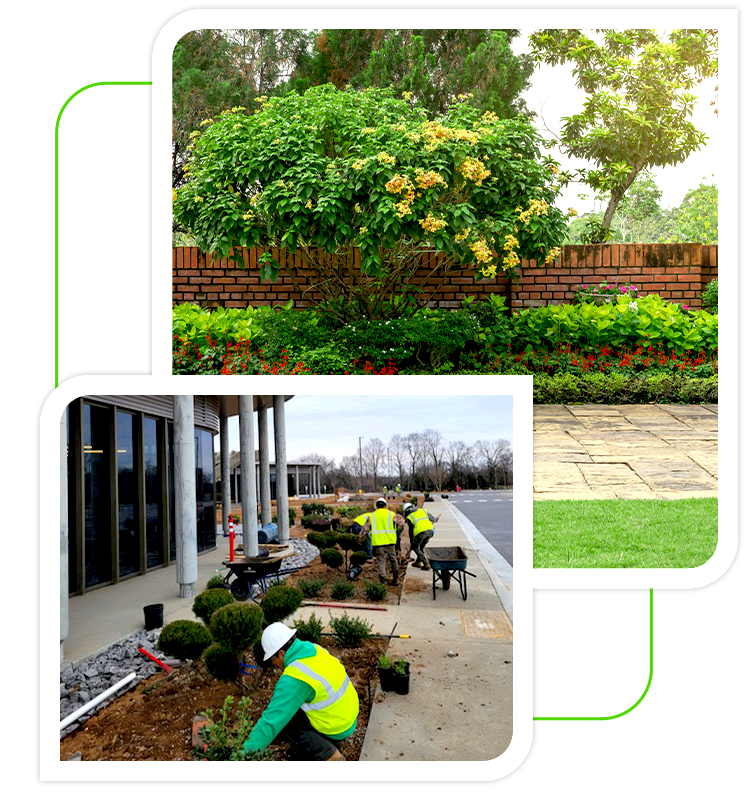 Some of the Reasons to Choose Jordan's Landscaping
Free Estimates Available

Same-Day Appointments

Beautiful & Affordable Work
Check Out Our Work
We pride ourselves on providing quality work at an affordable price, and we stand behind it!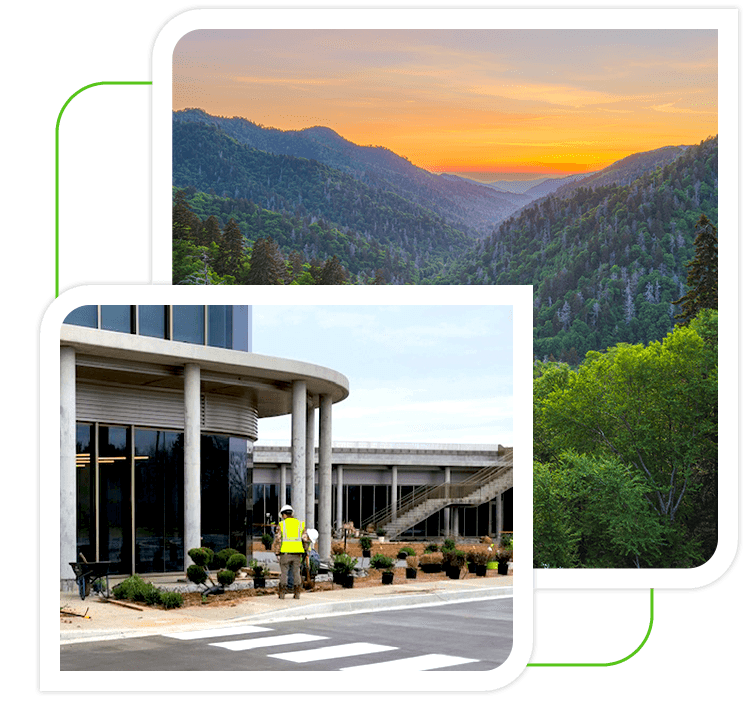 Benefits of Lawn Fertilization
Much like vitamins help humans to be healthy, strong, and resistant to illnesses, fertilization helps lawns look their best and protects them from harm. While lawns get most of their nutrition naturally from sunlight, water, and air, it is also important that they receive supportive nutrients from fertilizer to ensure they grow and develop at optimum levels.
Some benefits of fertilization include:
Weed control: If your yard is being overrun by invasive weeds or unwanted plants, it means they are taking away essential nutrients that your desired turf needs. By fertilizing your lawn, your grass can grow thick and healthy to choke out invasive weeds, so they don't survive.
Disease resistance: There are many lawn diseases and fungi that can cause significant damage and leave your lawn looking unsightly. Fertilization strengthens plants with nutrients to fight off diseases and be more tolerant and resistant to disease pathogens.
Pest tolerance: Turf pests in your soil like grubs and chinch bugs can also be very damaging to lawns. A well-fertilized lawn can better tolerate these pests and can recover more quickly.
Improved overall health: If your grass doesn't look as bright and green as it used to, fertilizer can restore its appearance and keep the turf lush and thick.
Hire Experienced Aeration and Fertilization Professionals in Murfreesboro
Our team at Jordan's Landscaping offers high-quality landscaping solutions to keep your lawn looking great. We understand that the secret to a strong, healthy-looking lawn is proper fertilization and aeration. Our experts have the knowledge and equipment to assess your lawn's condition and can make the right recommendations and strategic applications based on your lawn's specific soil and grass type. We use the best lawn fertilizers and aeration systems to bring out the best efficiently and properly in your lawn, no matter the season.