Get Beautiful & Affordable Landscaping
Irrigation Services Murfreesboro
Professional Irrigation Installation & Repair in Middle Tennessee
Is a beautiful, healthy lawn important to you? Unfortunately, it doesn't just happen on its own. It takes a combination of proper nutrition and consistent irrigation to keep it that way. When it comes to irrigation, you can either do it manually or install a convenient irrigation system to ensure your lawn gets the right amount of water at the right time. The former requires a big commitment that many don't have the time or energy for, which is why Jordan's Landscaping offers irrigation services that include repairing and installing lawn sprinklers and drip irrigation systems.
A well-designed and installed irrigation system can create a healthy and visually appealing landscape. Without sprinklers or drip irrigation systems in place, your lawn, shrubs, and garden plants could struggle to get the right amount of water needed to develop and thrive. Let our Murfreesboro irrigation specialists install a personalized system designed for your unique landscape.
---
Call (615) 908-2814 to schedule a free estimate for irrigation installation or repair in Middle Tennessee. You can also contact us online by filling out our convenient form.
---
What Are the Signs of a Bad Irrigation System?
Signs of a bad irrigation system include:
Poor water coverage and distribution - If the water isn't reaching all areas of the yard or being distributed evenly, the irrigation system will likely not function properly.
Leaks - A leaking irrigation system will waste water, resulting in higher water bills and potential damage to your property.
Pooling or flooding - An over-irrigated system may cause excessive pooling or flooding in some areas of the yard, affecting plant health and growth.
Clogged emitters - Clogged emitters can lead to uneven water distribution, leading to certain plants being over-watered while others are under-watered.
Low pressure - Low water pressure can limit the effectiveness of an irrigation system, making it difficult for all lawn areas to receive sufficient water.
Unexplained Water Spots in Your Lawn - If you notice spots in your lawn that are consistently wet or have standing water, it could be a sign that something is wrong with your irrigation system.
Contact Us Today to Get Started
Benefits of Irrigation Systems
Watering your lawn is crucial to keeping it lush and beautiful. Trying to keep your lawn irrigated the old-fashioned way by spraying a hose or with the average, store-bought sprinkler may make it so your lawn gets too much or too little water. If you want watering done right, you need an experienced company to install an irrigation system on your property. A professionally designed sprinkler system can ensure your lawn gets maximum coverage. With the help of automated timers, your landscape can also get the right amount of water, so your grass doesn't suffocate or drown.
Benefits of installing an irrigation system include:
Saves time: Automatic irrigation systems can free up the time you invest in watering your lawns, gardens, and flowers. We can set the timers to your preferred watering times to best serve your landscape and promote growth. You can even go on a vacation knowing that your lawn will get its regular water needs met so it continues flourishing upon your return.
Saves money: When you have an automatic irrigation system, no water is wasted. Your lawn gets only the water it needs, nothing more, meaning a lower water bill.
Saves water: Coinciding with money savings, installing an irrigation system means you will be using less water. You can save an estimated 30 to 50 percent of water by using a sprinkler over traditional watering methods.
Improves development: With an irrigation system, your lawn, garden, and ornamental plants will receive smaller amounts of water consistently. This steady diet creates the ideal conditions for growth. You will notice a greener and more lush lawn in little time.
Less weeds: If your lawn has struggled with weeds in the past, irrigation systems may help. With your entire lawn getting the same amount of water, there will be no weak spots, making your plants better equipped to prevent weeds from thriving.
Call Jordan's Landscaping at (615) 908-2814 or use our online contact form to get in touch with our team. We are eager to begin working on a personalized plan for your landscape.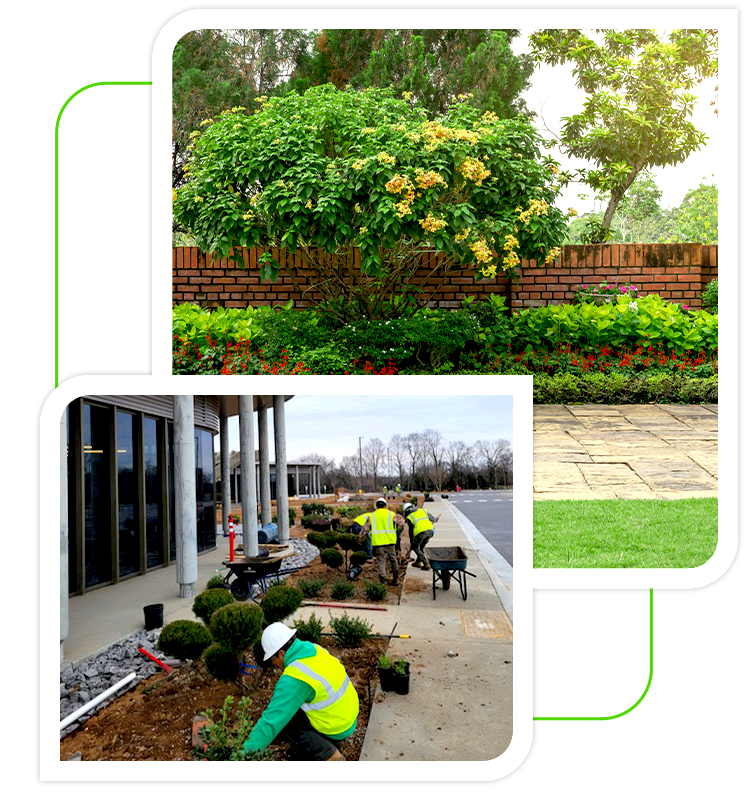 Some of the Reasons to Choose Jordan's Landscaping
Free Estimates Available

Same-Day Appointments

Beautiful & Affordable Work
Check Out Our Work
We pride ourselves on providing quality work at an affordable price, and we stand behind it!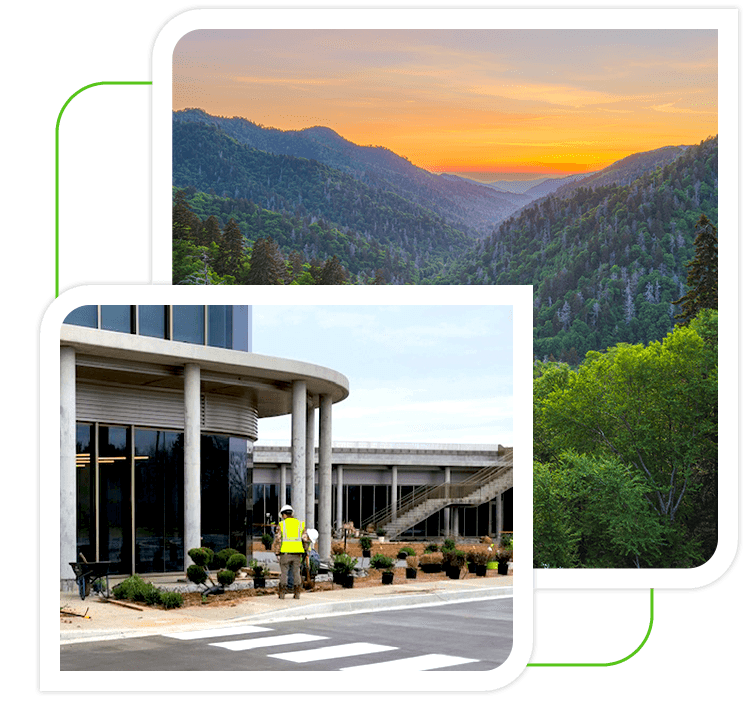 Our Irrigation Installation Process
When you hire Jordan's Landscaping to install an irrigation system in your home, you can rest assured you are getting experienced specialists who prioritize customer service. We take great pride in the work we do and will see to it that your experience with us is hassle-free from start to finish.
Here's what you can expect when you give us a call:
A detailed estimate
We will schedule a licensed specialist to meet with you in person to discuss your irrigation needs and get a closer look at your landscape. They will also check your water meter to assess water pressure and size. Our team member will guide you in selecting the right sprinklers to install and where to install them to best conserve water and maximize efficiency. After gathering all the necessary information, we will give you an honest estimate and await your approval to begin installation.
An efficient installation
Upon your signed approval, our team of irrigation specialists will identify and map out all necessary utility lines and determine your sprinkler zones for installation. We then install the backflow preventer and master valve followed by trenching, piping, and wiring. Next, we put together the sprinkler system and attach all filters, sprinkler heads, nozzles, and other components. Once completed, we will test the system and make necessary adjustments. A passing city inspection will signify a successful installation.
System training and personalization
After the system passes inspection, one of our technicians will train you in operating the system via remote control and walk you through the settings. If there is ever a problem in the future, give us a call and we will happily troubleshoot for you.
Irrigation System Repairs in Murfreesboro & Beyond
If you are already the owner of a sprinkler system, it's best to keep it in good condition to make sure you continue reaping the benefits of conserving water, saving money, and keeping your grass looking healthy all year long. When your irrigation system is broken, make sure to get in touch with our team ASAP to assess the situation and make the necessary repairs.
Irrigation Services for all of Middle Tennessee
Are you ready to transform your lawn? A greener future starts by giving our professionals a call. We can evaluate your yard and provide you with a straightforward estimate of our irrigation services.