Get Beautiful & Affordable Landscaping
Landscape Design in Murfreesboro
Professional Landscape Design Services in Middle Tennessee
Whether you don't like the look of your yard, just purchased a new property and want to give your existing landscape some personality, or wish to make some trendy new additions, designing your landscape can be an exciting but daunting venture. Save time and energy by leaving the execution to our seasoned professionals for landscape design in Murfreesboro.
At Jordan's Landscaping, our goal is to make the landscape design process as simple and hassle-free as possible. We'll handle all the tough parts of bringing your vision to life so you can focus on enjoying the end results.
---
Call (615) 908-2814 today or fill out our online form to schedule a free estimate!
---
How Long Does a Typical Landscape Design Project Take to Complete?
The time it takes for a landscape design project in Murfreesboro can vary depending on several factors. It typically involves a few different stages, such as planning, designing, and implementation.
The size of your property and the complexity of the design you desire can also affect the duration. Generally, smaller projects may take a few weeks to complete, while larger and more intricate projects could take several months.
Contact Us Today to Get Started
Bringing Your Landscape Design Ideas to Life
Your outdoor landscape should be an extension of your indoor setup. It should bring you joy, comfort, and be aesthetically pleasing while also functional. Our Murfreesboro landscape designers want to help bring out your personality and style in our design work so you can admire your yard with pride.
If you think it, we will build it. Making your project dreams a reality is our mission, and we have been successful in doing so for hundreds of customers over the years. When we listen to your vision, our minds are instantly working out the logistics and feasibility of the project. We consider your property size, specific preferences, personal tastes, and budget to help bring your vision to life.
What Landscape Design options Are Available?
Some of the landscape options that we can successfully implement include:
Front yard elements
Trees and shrubs
Seasonal flowers
Mulching
Landscape beds
Gardens and ornamentals
Hardscape elements
Steps and walkways
Fountains or ponds
Patios and decks
Fencing
Retaining walls
Fireplaces
Our talented landscape designers will help you in selecting the right themes, colors, and layouts. Whether you are knowledgeable of what you want and have done this before, or are totally new and need guidance, we will help you every step of the way.
---
Call (615) 908-2814 today to schedule us for your landscape design project in Murfreesboro! We offer free estimates to new customers.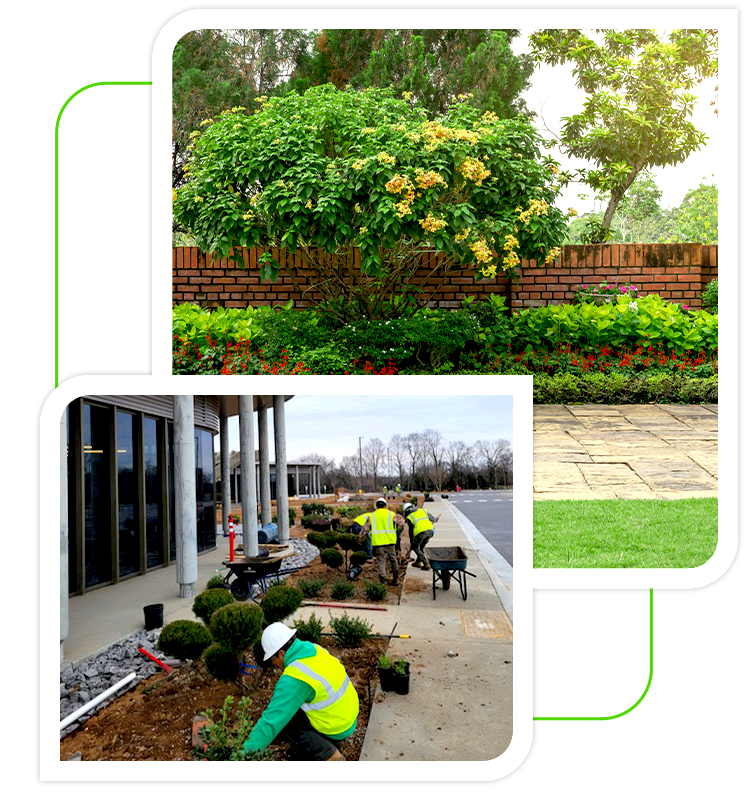 Some of the Reasons to Choose Jordan's Landscaping
Free Estimates Available

Same-Day Appointments

Beautiful & Affordable Work
Check Out Our Work
We pride ourselves on providing quality work at an affordable price, and we stand behind it!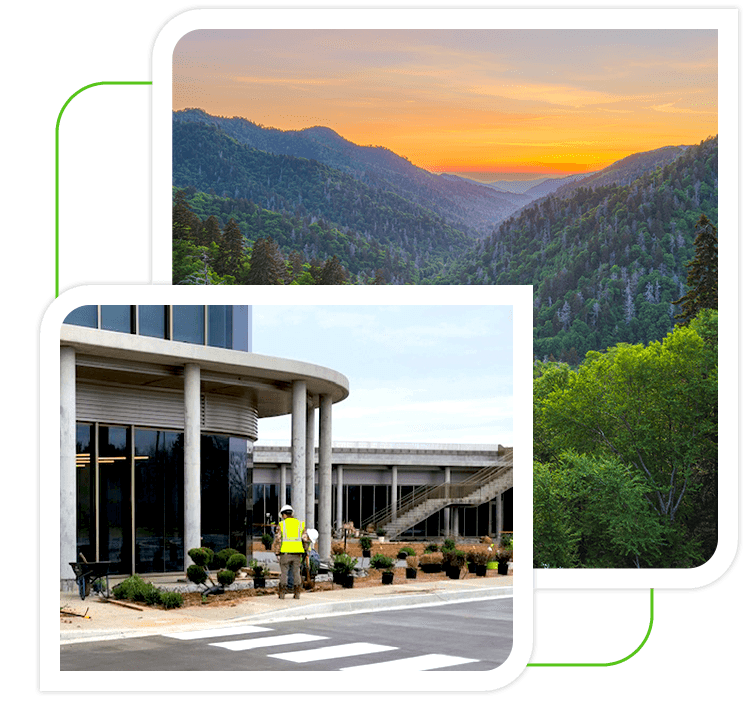 Our Landscape Design Process
If you are ready to make your landscape ideas a reality, start by giving us a call.
To give you an idea of what to expect when working with us, here is an overview of our process:
Initial consultation: We will start by sending our specialists to your property to personally meet with you for a brief consultation so we can better understand your project, your budget, and what you are looking for. Here, you can share with us your vision and what you hope to achieve with your landscape.
Approval: Once you approve our estimate and design plan, we will need your signed approval to get started. You are not obligated to agree if you don't wish to, and we won't start work until you do. After we have your written approval, we will give you details on the start date and projected completion.
Landscaping construction: This is where we take over and begin work. Our team is big on communication and will make sure you are informed of our progress at every stage until completion. We will gather all the materials required for the project and work as quickly as possible without sacrificing quality.
Enjoy your new yard: Upon completion, our team will inspect the area to ensure we didn't miss anything. You can then observe and enjoy your newly transformed landscape as you see fit.
Experience Why Middle Tennessee Loves our Landscape Design Pros
Since 1984, homeowners have benefited from our landscaping expertise and friendly customer service. We care about making our clients happy and will go above and beyond to ensure you are satisfied with our work. Let us use our creativity and passion to enhance your landscape.